Our Story
James and Duncan, two of our initial founders, met while working on health integration and data repository projects in 2011. They realized that the industry needed an efficient, interoperable, and secure solution for shared health data.
Coincidentally, James had been the maintainer for the HAPI HL7 v2 library for years, while also building the visionary HL7 FHIR Java reference implementation known as the HAPI Project. Together, James and Duncan realized that FHIR was the perfect fit for the next generation of health data collection.
And so began the Smile platform.
Smile kicked off its first commercial release of Smile CDR in December of 2016. Today, our leading FHIR clinical data repository is only one facet of our solutions package. With a range of consultation and service offerings, a growing ecosystem of partners, and core expertise in HL7 FHIR, we can design an innovative, enterprise-ready solution tailored to your business.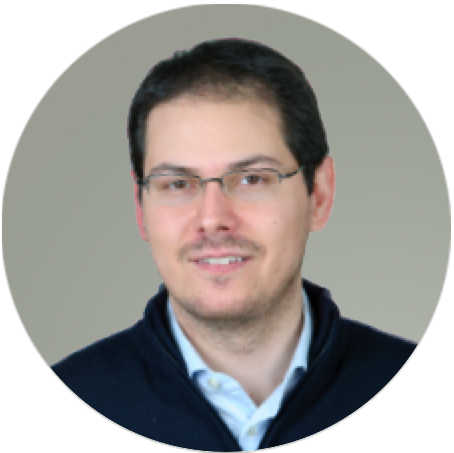 Yourik Hacoupian
The Godfather
Yourik is a serial entrepreneur who has created and grown three software companies in the medical back-office automation niche. With a wealth of experience in the practical management of information technology businesses and by combining the academic background in Technology and business with a hands-on entrepreneurial approach he was able to build startups, make acquisitions, achieve successful exits and manage companies in Canada and overseas.
yourik@simpatico.ai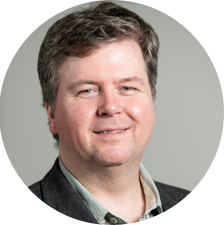 Duncan Weatherston
Operations Guy
Duncan has been an IT professional and entrepreneur for over 25 years. He has a multidisciplinary background that spans business development and systems integration, development, and support. Duncan played a significant role in the development of Ontario's electronic health record services, and he is an advocate of using health data to support clinical outcomes.
duncan@simpatico.ai
James Agnew
Head Geek
James has 15 years of experience in healthcare software development, architecture, and development management. He has extensive experience in developing interoperability solutions, healthcare data capture and visualization software, and most recently mobile medical apps. He is a member and co-chair of HL7, and an editor of the HL7 FHIR standard. He is also the project lead for the HAPI Project, and smiles a lot.
james@simpatico.ai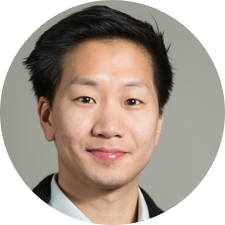 Gary Liang
Money Guy
Gary has 9 years of experience in investment banking and corporate development M&A. He specializes in enterprise software and technology, and has advised on transactions in the healthcare industry. During his time at Constellation Software, he completed multiple acquisitions of healthcare SaaS companies. In his free time, Gary likes to work.
gary@simpatico.ai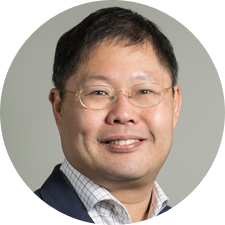 Clement Ng
Sales & Marketing Ninja
Having helped companies expand internationally over the last 19 years, Clement brings extensive experience in signing and managing Global 1000 clients for software startups, including enterprise software and SaaS offerings. Clement enjoys bringing great people together and cooking for them.
cng@simpatico.ai
Diederik Muylwyk
Subordinate Geek
Diederik is a software developer with [current_year - 2011] years experience in the healthcare and finance sectors. It's important to Diederik that his work be challenging, interesting, and impactful. He enjoys short-haired cats, taco-shaped pillows, and 1..*-player board games. He can type 379 CPM (76 WPM) with 100% accuracy; putting him in the 91st percentile. Diederik loves his mum.
diederik@simpatico.ai
Natalia Burgos
Time Overlord
Natalia is a recent global management graduate from Ryerson University. She has 5 years of experience in planning and executing projects of all sizes. Passionate about women empowerment, Natalia is the former President of Ryerson's largest women empowerment network: Ryerson Women in Leadership (RWIL). Natalia enjoys martial arts, non-fiction, Thai food, and interior design.
natalia@simpatico.ai
Alicia Lee
Dream Alchemist
Alicia is a graphic design graduate of the YSDN program at York University. She is passionate about problem solving through design, and she specializes in making improvements to both the visual and user interface in order to enhance the user experience. Alicia believes in aligning herself with projects that serve a greater purpose, and she will help to make a positive impact on people's lives. She also enjoys playing ukulele.
alicia@simpatico.ai
Lalith Aditya Goga
Programmer-at-Arms
Lalith Aditya is a certified Java developer who started his career in the Health Insurance industry in 2012. He has a postgraduate degree in Electrical and Computer Engineering from the University of Windsor. Apart from his passion for programming, he is a gamer and an excellent cook.
lalith@simpatico.ai
Hernan Burgos
Business Development Jedi
Hernan is an IT/Sales professional with over 20 years of experience in consulting, including government, law, and manufacturing. He thrives in challenging environments that require innovation and creative problem solving. Hernan's strong leadership, and analytical and problem solving skills deliver desired results for his clients. In his spare time, Hernan likes to play soccer in Toronto and cheer for his favourite team. Go Barcelona!
hernan@simpatico.ai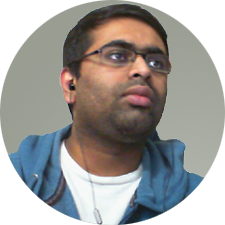 Mohammad Farooqi
Head Geek's Disciple
Mohammad is a full stack JavaScript developer who enjoys working on web applications. He has a BComm from Ryerson University and an Advanced Diploma from Sheridan College in programming. Mohammad worked for 2 years at Scotiabank as a Senior Technical Analyst. There he mostly provided technical support to traders and later found passion for web development.
mohammad@simpatico.ai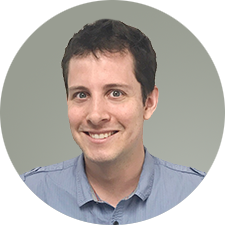 George Zywiel
Mr. Robot
George is a recent computer science graduate from the University of Toronto. He enjoys solving challenging problems and building cool things on the Internet. He feels at home in healthcare technology because he has a robot brain and a Care Bear heart. George spends his spare time searching for the best coffee in Canada and perfecting his latte art skills.
george@simpatico.ai
Alex Thompson
Userologist
Alex is a human-computer interaction designer, illustrator, and over-thinker. She has a BA in Philosophy, a certificate in fundamental arts, and she is currently studying 2D and 3D design, front-end development, and the art of the user experience. She loves solving problems by combining art and technology, wherever the world might need it.
alex@simpatico.ai
Nadia Schutz
Unicorn
Curious, driven, and optimistic, Nadia is a software developer with experience building SASS/LESS, Javascript, JQuery, Bootstrap, Angular, Ionic, and React.js applications. Beyond web development, she has a background in design and accounting, which helped grow an extensive knowledge base in user experience and consumer trends. She loves outdoor activities, MMA, and riding her bicycle with her cat during the warm seasons.
nadia@simpatico.ai
Omar Hoblos
Card Game Master
Omar is a full-stack FHIR developer, with a wealth of experience working in healthcare technology solutions, coming from the Minsitry of Health & Long-Term Care. A recent graduate from the ITEC program at York University, his greatest interests don't involve looking at a screen. When he's not at his desk solving the next healthcare IT challenge thrown his way, he's boxing, woodworking, or exploring the various restaurants Toronto has to offer.
omar@simpatico.ai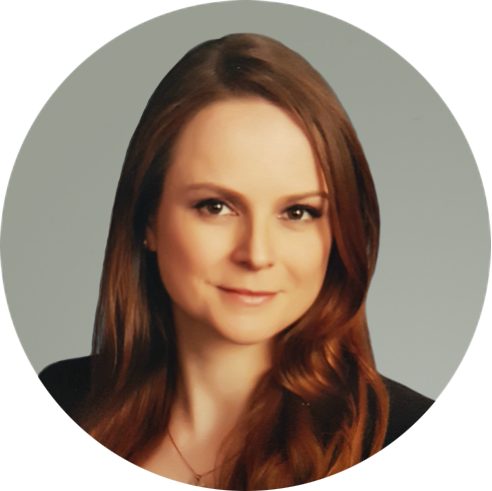 Rhea Kolanko
Product Girl
Rhea has worked across many facets of IT over the past 15 years including sales, operations and most notably, project management. Her most personally rewarding projects in healthcare included integrating regional and provincial health records systems and infrastructure deployments with some of the GTA's largest healthcare institutions. In her spare time, she's usually in school for a class or two, and has a rather large Malamute puppy that loves her to bits.
rhea@simpatico.ai